request becker pumps
latest Catalogue
The DS 4 is a Dental Suction System to suit 1 to 4 chairs manufactured to ISO 13485.
Dental Suction System
The DS 4 dental vacuum system is a self-contained free-standing unit with a cyclonic separator, bacterial filter and fluid transfer pump.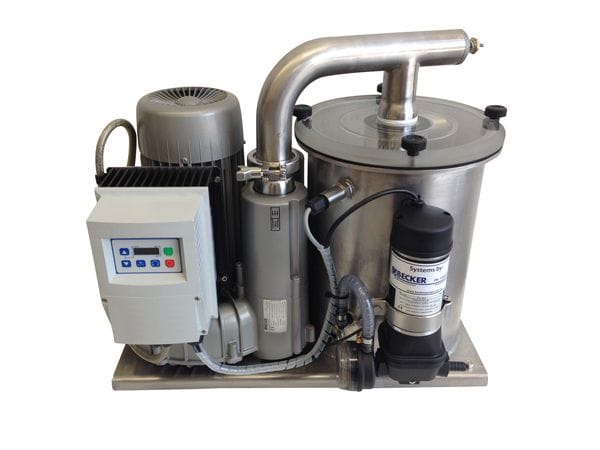 Vacuum Pump
Becker's pumps are ISO 9001 certified and are CE compliant ensuring the highest level of quality control. The pump is air cooled with a fully encapsulated impeller.
The pump is also oil free, low maintenance, and reduces power consumption via the variable speed controlled drive (VSD).
Filter
A medical grade bacterial filter is included as standard.
An amalgam separator is available as an option.
System Control
The system is fully automatic.
1. Easy to use plug and play installation.
2. The VSD will monitor the load and adjust the flow to suit.
3. The VSD panel will show an hours run meter.
4. The system includes high fluid level protection.
5. Contacts are provided for remote starting.
Click on the image below to download our brochure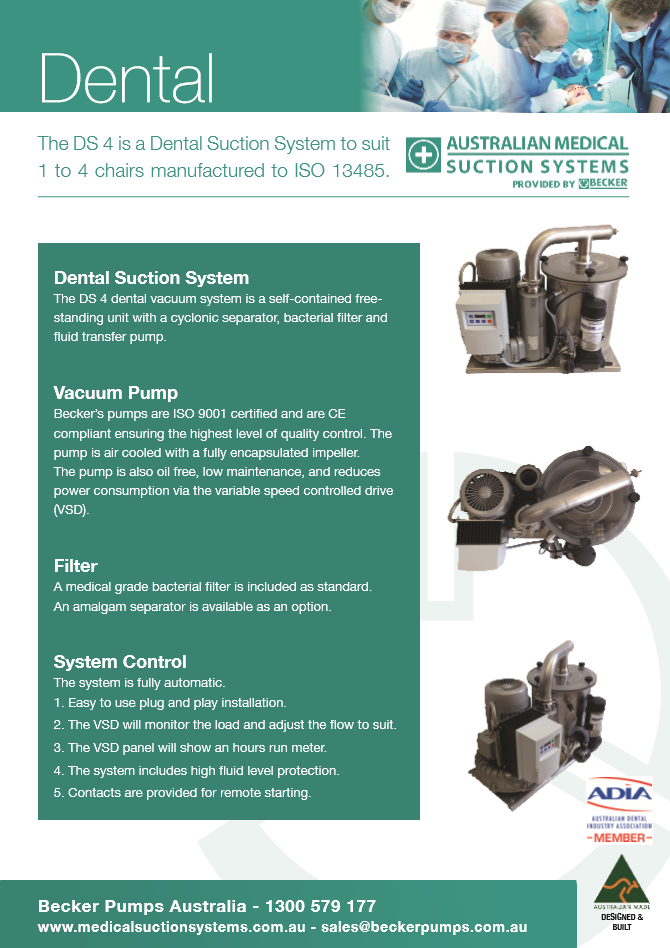 Government To Promote Amalgam Separator Installation
Australia's dental industry has backed proposals by the Australian Government for a national communications campaign promoting the voluntary installation of dental amalgam waste traps and separators, an outcome arising from the likely ratification of the Minamata Convention on Mercury.
To read more click here to visit the ADIA website.